Member Services
APNIC Services is coming to you!
Visit the APNIC Lounge to speak one-on-one with us for all your queries on APNIC services including:
Membership and resource applications
Getting additional resources
Resource transfers
MyAPNIC
One click IPv6
ROA (RPKI)
Whois data quality
Update your account contacts
Online voting and proxy support
Give us your feedback and go into the lucky draw to win a cool prize!
Book a Hostmaster consultation to speak with APNIC Hostmasters in a closed room to maintain privacy and confidentiality.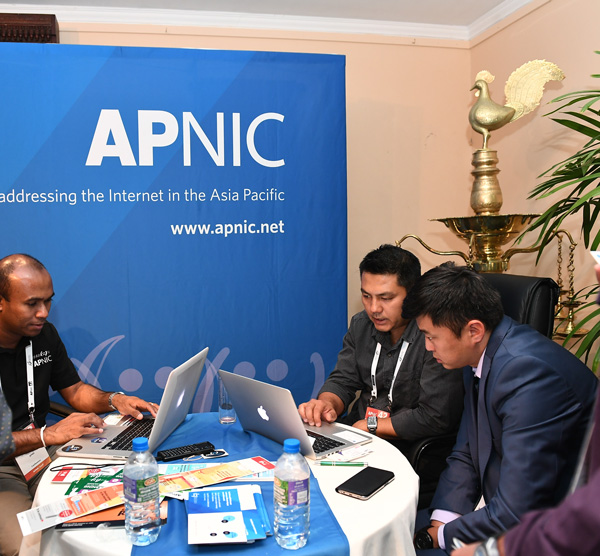 Join us at the APNIC Services session on Monday, 27 February to hear about
APNIC 2017 services roadmap
Resource statistics
Fraudulent activity report
APNIC APIs
Organisation object implementation and more
We look forward to your participation and feedback at the APNIC Services session.