Jonathan Brewer
Nominee details
Title

Mr

Name

Jonathan Brewer

Position

Consulting Engineer

Organization

Telco2 Limited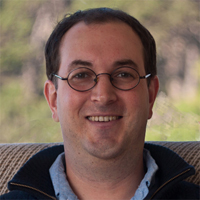 Biographical info
Jonathan began his career working for an ISP in Lawrence, Kansas in 1995. After immigrating to New Zealand in 2003, he founded an open-access microwave and wireless carrier. Today he consults in the telecommunications industry on the design, build, and operation of fixed and wireless networks.
With the University of Oregon's NSRC he spends some of his time teaching network and wireless engineering in developing economies. In the last two years he's led workshops in Bangladesh, Fiji, Guam, Italy, Japan, New Zealand, Philippines, Samoa, Solomon Islands, Sri Lanka, and Thailand.
Jonathan has researched and written papers on Internet Affordability, Internet Topology, Dynamic Radio Spectrum, and the Internet of Things. His current research area is the connectivity and interconnectivity of Pacific Island networks (pacpeer.org), a project funded by the Information Society's Innovation Fund.
Please see Jonathan's website for more information.
Nominee's statement
I've had the fortune of working with the Internet in a commercial capacity for more than two decades. It's been an exciting period of continuous growth of both technology and society.
Since 2003 I've been active in operator communities in the APNIC region. In that time I've met and worked with engineers from nearly every economy in the region. I've participated as an operator, a researcher, and more recently as an educator.
This experience has kept me close to the resources that both enable and limit the Internet. IP addresses, domain names, and radio spectrum are all limited resources. We must manage them well to enable the continued growth of the Internet.
As an EC member my goal would be to ensure APNIC continues to meet its objectives in an effective way. I would see that efficient resource allocations & transfers continue. I would support developing legislative and regulatory policies to help its members. And I would ensure APNIC's great work in providing educational opportunities continues.
---
Nominated by
Organization

Twitter Inc.
Motivation for nomination
I've known Jon for 10 years. Jon has always had the good of the community at heart. From first knowing him in his role solving local access for New Zealand, both in dense urban areas, and in the most rural of locations where internet access would not otherwise have been possible, Jonathan was making a real difference in New Zealand.
In his work for various Pacific Islands, and the time he has given training others, he has continued to demonstrate this commitment to take the internet to those who would otherwise not have it. A recognized expert in his field, I have absolute confidence that Jon would make a valuable and material contribution to APNIC in a role in the EC.