About
Representing Asia Pacific's largest international Internet conference, Asia Pacific Regional Internet Conference on Operational Technologies (APRICOT) draws many of the world's best Internet engineers, operators, researchers, service providers, users and policy communities from over 50 countries to teach, present, and do their own human networking.
The ten-day summit consists of seminars, workshops, tutorials, conference sessions, birds-of-a-feather (BOFs), and other forums with the goal of spreading and sharing the knowledge required to operate the Internet within the Asia Pacific region.
APRICOT is a valuable opportunity for participants and sponsors to hear and contribute to discussions concerning current and developing Internet networking technologies and trends.

Organisers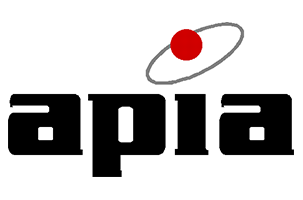 The Asia and Pacific Internet Association (APIA) is a non-profit trade association established in 1997 to promote the business interests of the Internetrelated service industry.
Its key objectives are to organise and operate the annual APRICOT Summit, ensure its future and stability, and foster the education and training of Internet operators in the Asia Pacific region.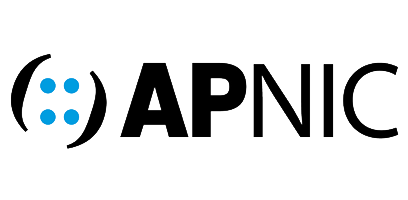 APNIC (Asia Pacific Network Information Centre) is an open, membership-based, not-for-profit service organization. It is the Regional Internet Registry (RIR) for the Asia Pacific region, responsible for the management and distribution of Internet number resources (IP addresses and AS numbers). These are required for the stable and reliable operation of the global Internet.
APNIC is also actively involved in the development of Internet infrastructure throughout the region. This includes providing training and education services, supporting technical activities such as root server deployments, and collaborating with other regional and international organizations.
Hosts
VNNIC
Viet Nam Internet Network Information Center (VNNIC), an affiliation to the Ministry of Information and Communications of Viet Nam (MIC), was founded on 28th April 2000, to carry out the functions of managing, allocating, supervising and promoting the use of Internet domain name, IP address and ASNs in Viet Nam; providing Internet-related guidance, statistics on Internet; managing the national critical Internet infrastructure such as the Viet Nam Internet Exchange (VNIX) and the national DNS .VN system; and participating in international Internet activities. VNNIC is .VN ccTLD registry, National Internet Registry (NIR) for IP address in Viet Nam and standing member of National IPv6 task-force that has been being headed by MIC's deputy minister.
Since its establishment, VNNIC has played an important role in the development of the Internet in Viet Nam, serving as the source of information and guidance for Viet Namese Internet users and promoting Internet development in Viet Nam, as well as participating actively as member and non-member of various regional and international organizations.
NetNam
NetNam is among the first Internet Service Provider (ISP) with telecom services licences. More than 20 years providing premium services along with professional experts, NetNam positions itself a trusted partner for global carriers and MNCs in Viet Nam. We also collaborate with global vendors to provide Telecom and Internet services for their customers in ASEAN countries.
Telecom and Internet services: IPLC, IEPL, EVPL, MPLS, Premium Internet access, Metronet & WAN services.
Managed Services and System Integration: Managed connectivity services, Monitoring and Enterprise Security Management.
Infrastructure services (Dark fiber) and Online Services (Value added services) Security Management.
Vietnam Internet Association
Vietnam Internet Association (VIA) was established in October, 2010,operating on nongovernmental and not-for-profit basis. VIA currently has more than 100 organisational members, including telcos, ISPs,communication, digital content providers,online services providers, hardware and software vendors, etc.
VIA focuss on activities of bridging together the policy makers and the enterprises and internet communities, by providing dialogues, conferences & workshops, business matching, training and promotion, etc.
VIA aims to build a bright Viet Nam Internet Ecosystem, openness and fairness for everyone.